Rice Milling
JSU Rice Pakistan is the specialized Rice Miller, makers and manufacturers, traders of different rice varieties from Pakistan having modern and sophisticated rice mill as per European standards, having capacity to mill rice in significant quantities and process order fast. Our rice factory has the intended fabrication including grading, color sortex, de-stoning, polishing (silky polish, double, single or regular polish), grain length sorting and uniformity and blending. Blends and recipe of milling are managed keeping in view the cooking result as required by the client based on quality preference and price affordability.

Extremely delicate raw materials are processed in the JSU Rice Pakistan rice processing mill, therefore the processes used are technologically very advanced, and their personnel highly specialized. These are indispensable conditions to ensure that the quality of the rice that comes is of the highest level.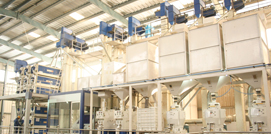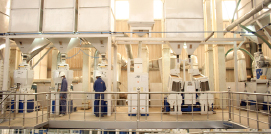 Quality Assurance
The systematic examination, checking and rechecking of paddy and rice to determine the end product a superior quality is the hallmark of JSU RICE PAKISTAN.